The ad MAN TGL 8180 tilt truck has been sold and is not included in the search!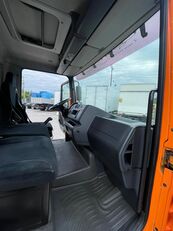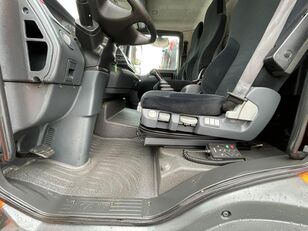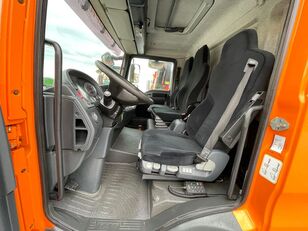 1/81
Year of manufacture
09/2009
Location
Greece
Trhίkala
Placed on
more than 1 month
Αξεσουάρ: ABS, EURO 5, ΑΥΤΟΜΑΤΟ ΠΙΛΟΤΟ, ΡΑΔΙΟ-CD, ΟΡΟΦΗ, 3-ΘΕΣΕΙΣ,ΚΛΙΜΑ, ΨΗΦΙΑΚΟ ΤΑΧΟΓΡΑΦΟ.
ΛΑΣΤΙΧΑ 1ος + 2ος ΑΞΟΝΑΣ 235/75R17.5
Ηλεκτρικός εξοπλισμός: ΗΛΕΚΤΡΙΚΑ ΚΑΙ ΘΕΡΜΑΙΝΟΜΕΝΑ ΠΑΡΑΘΥΡΑ
ΡΥΘΜΙΖΟΜΕΝΟΙ ΚΑΘΡΕΦΤΕΣ
Σημειώσεις:
ΚΑΡΟΤΣΑ ΜΟΥΣΑΜΑΣ ΜΕ ΣΠΑΣΤΑ ΠΑΡΑΠΕΤΙΑ ΚΑΙ ΥΔΡΑΥΛΙΚΗ ΠΟΡΤΑ ZEPRO 1500 ΚΙΛΑ

ΕΣΩΤΕΡΙΚΕΣ ΔΙΑΣΤΑΣΕΙΣ ΚΑΡΟΤΣΑΣ: ΜΗΚΟΣ 4,39μ, ΠΛΑΤΟΣ 2,20μ, ΥΨΟΣ 2,05μ ( ΠΑΡΑΠΕΤ 0,97 cm).

ΓΝΩΣΤΟΠΟΙΗΣΗ ΠΡΟΣ ΤΟΥΣ ΠΑΡΑΛΗΠΤΕΣ
Αυτό το μήνυμα και τυχόν συνημμένα σε αυτό αρχεία είναι εμπιστευτικά και απευθύνονται μόνο στους σκοπούμενους παραλήπτες. Απαγορεύεται η μη εξουσιοδοτημένη χρήση ή διάδοση ή κοινοποίηση σε τρίτους. Τα μηνύματα ηλεκτρονικού ταχυδρομείου είναι δεκτικά αλλοίωσης. Η ΕΤΑΙΡΕΙΑ και οι εκπρόσωποί της δεν ευθύνονται σε περίπτωση αλλοίωσης των μηνυμάτων, ούτε υπέχουν ευθύνη ή εγγυώνται για οποιαδήποτε σφάλμα ή άλλη ζημία που θα υποστείτε από ενέργειες που σας ζητούνται από τρίτους, οφειλόμενες σε χρήση του ονόματος της και σε κάθε περίπτωση επιφυλάσσονται για την άσκηση παντός νομίμου δικαιώματος τους.