The ad MERCEDES-BENZ ATEGO 1523 SEMITAULINER curtainsider truck has been sold and is not included in the search!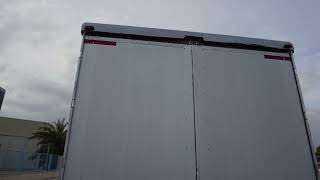 1/21
Model
ATEGO 1523 SEMITAULINER
Location
Spain
Alicante
Placed on
more than 1 month
Camión nacional. Se vende Mercedes Atego 1523 con carrocería tauliner con lonas laterales correderas y techo fijo. Muy equipado. Tiene cambio automático, suspensión neumática trasera, 3 plazas y aire acondicionado. Homologado para PMA de 15 toneladas. tiene motor de 6 cilindros con 230 caballos. La carrocería mide interiormente de largo 5,83 metros y de ancho 2,45 metros. Para saber más información nos puede visitar en nuestra web serveal. com o bien contactar telefónicamente. Somos compra-venta de camiones y vehículos industriales para Alicante-Murcia y Valencia.***Este anuncio puede contener errores. La información se muestra a título informativo, no comprometiendo contractualmente a Serveal Automoción, S.L.. Tanto los datos como las imágenes pueden estar sujetos a cambios, por lo que le invitamos a que, si precisa una información más exacta y detallada, comprobar datos, así como situación jurídica de los vehículos, contacte con nosotros y le atenderemos a la mayor brevedad posible.